Welcome to St. Stanislaus, Lansdale!
Congratulations MATER DEI CATHOLIC SCHOOL,
a 2018 Blue Ribbon School of Excellence!
---
The readings for this Sunday, the Third Sunday of Advent, December 16,
2018 are:
Zep 3:14-18a;
Phil 4:4-7;
Lk 3:10-18
---
What would it take for you to have the best Christmas of your life? 
Sign up for BEST ADVENT EVER — its a free email program that will help you slow down and focus on that matters most during this busy season.  You'll experience Advent in a whole new way– leading to the best Christmas of your life!  Click HERE to sign up today!  
---
The 2018 Day of Sanctification for Priests is December 3
The priests of the Archdiocese of Philadelphia assemble each year for a day of prayer and reflection on the Sacred Priesthood.  This year our priests will gather with Archbishop Chaput at St. Charles Borromeo Seminary on Monday, December 3, for the 2018 Day of Sanctification for Priests. Please pray for all priests of the Archdiocese, especially this weekend and Monday, with the following prayer from the Roman Missal:
Lord our God, who in governing your people make use of the ministry of Priests, grant to these men a preserving obedience to your will, so that by their ministry and life they may gain glory for you in Christ. Who lives and reigns with you in the unity of the Holy Spirit, one God, for ever, and ever. Amen.
---
Advent Candle Lighting at Mass: Please consider participating in the celebration of the Mass in a special way this Advent. Parishioners are invited to sign up to light the Advent Candle at Masses on the weekends of Advent: December 2, 9, 16 or 23.  Share in the anticipation of the joy of this beautiful season. Click HERE to sign up!
---
Independent Reconciliation and reparations program announced by the Archdiocese: If you missed the announcement in the Bulletin, find the article here: Reconciliation, Reparations, and a Means to Both        
---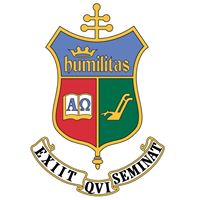 It Has Begun! The 2018 St. Charles Borromeo Seminary Appeal:Prayerfully consider a contribution. We warmly welcome Andres Galeano Moreno who will speak about the appeal this weekend at all Masses. Direct mailings will be sent you your home, but you may also utilize in-pew envelopes available at St. Stanislaus.  View this video to learn more! https://www.stcharlesseminaryappeal.org/resources/video/
---
Homilies and Pastor Columns Online
Review Msgr. Tracy's Pastor Column, Fr. Ravert's Spanish Homilies, and archived homilies HERE.  Scroll to the bottom of the page to access past homilies.
---
Dr. Tim Gray walks with you on a journey of renewal this Advent season.  View a sample by clicking HERE!  Via Formed.org!