STATIONS OF THE CROSS: EVERY FRIDAY IN LENT AT 7PM IN THE CHURCH
---
ALTAR AND ROSARY SOCIETY
MARCH FUNDRAISER
Visit Giuseppe's – Lansdale, ALL SUNDAYS in MARCH.
Enjoy a meal and Giuseppe's will donate 20% of the pre-tax check (excluding alcohol) to St. Stanislaus.
WOW what a deal – eat and donate at the same time!
and present when ordering. View their menu
here
.
They are located at 101 Cowpath Rd, Lansdale – 215-362-1401.
Available for TAKE OUT, DINE IN, & DELIVERY.
PLEASE SUPPORT US!
---
Fr. Manny's  4-part formation series of
continues on Mondays, March 8th and March 15th at 7pm.
---
Blessed Adoration is available in the church Monday -Friday from 12:00pm until 5:00pm
There will be no Adoration on Thursday, March 11th, and Friday, March 12th.
Please sit in assigned pews only, per instructions on the sign inside the door.
Our virtual Holy Hour is available anytime here.

---

Thank you for your continued, faithful support of St. Stan's!
There are many options for your contributions: can be dropped in the baskets at Mass, can be put in the Parish Center mailbox or mailed to the Parish Center; you can sign up for online giving at ParishGiving.org, which you can also download and send via the Parish Giving app on the App Store or Google Play.
---
2020 Record of Contribution Letters
The 2020 Record of Contribution letters have all been emailed. If you have not received your copy, please check your Spam  folder.  Any questions or to request a hard-copy,  please call Trish Cunningham at the Parish Center 215.855.3133 ext. 108.
---
SCAM ALERT!
Please remember that Parish Center staff, including our priests, will never email or text requests for money, gift cards, or help in any way.

If you receive one, please mark emails as spam/junk and block any phone numbers that text you. DO NOT respond to these requests.
---
Rosary Campaign For an End to the Coronavirus and Renewal in the Church
"…there is no problem, as difficult as it may be, that we cannot resolve at this time by praying the Holy Rosary."  – Sr. Lucia of Fatima
Join us online, by phone (646.558.8656, enter Webinar ID: 494 480 541) or in spirit as we pray the Rosary asking the miraculous intercession of the Blessed Virgin Mary to put an end to the coronavirus and to bring restoration to those most severely impacted by the pandemic. We are also asking Our Lady to obtain a new outpouring of the Holy Spirit in the Church, bringing about our deeper conversion to the heart of Jesus Christ and institutional renewal at every level.
Through March 25th – Monday through Thursday at 8pm
After March 25th – Mondays and Tuesdays at 8 PM only: Mondays with Pontifical Missions Societies and Tuesdays with the Stolarczyk and Nepomuceno Families
For more details and log-in, visit: phillyevang.org/rosary
---
A list of daily live-streamed Masses in the Philadelphia area, including Sunday Mass at 11am with Archbishop Nelson Perez as celebrant, is available at archphila.org/resources.
---
If you wish to watch Mass, the following televised Masses are available on CatholicTV:
Local TV Channel for Service Electric is Channel 56. Contact any other providers for information or to request they carry CatholicTV.

Sunday
Weekdays
Saturday
8am
La Santa Misa (en español)
9:30am
CatholicTV Mass
9:30am
CatholicTV Mass
10am
Notre Dame Mass
12:30pm
CatholicTV Mass
12:30pm
CatholicTV Mass
12:30pm
CatholicTV Mass
7pm
CatholicTV Mass
7pm
National Shrine Mass
4pm
Mass from San Fernando Cathedral in San Antonio
11:30pm
CatholicTV Mass
11:30pm
National Shrine Mass
5:30pm
La Santa Misa (en español)
7pm
CatholicTV Mass
10pm
La Santa Misa (en español)
11:30pm
CatholicTV Mass
Misas en español:
CatholicTV: Todos los domingos a las 8am, 5:30pm, 10pm

---
FORMED: FORMED is happy to provide opportunities for you to connect and pray with the Universal Church to enrich your religious experience.
Visit to FORMED and sign up thru our Parish Subscription then scroll down to "Faith at Home" section.
---
Pope Francis offers prayer to Virgin Mary for protection:
O Mary, you shine continuously on our journey as a sign of salvation and hope.
We entrust ourselves to you, Health of the Sick.
At the foot of the Cross you participated in Jesus' pain, with steadfast faith.
You, Salvation of the Roman People, know what we need.
We are certain that you will provide, so that, as you did at Cana of Galilee,
joy and feasting might return after this moment of trial.
Help us, Mother of Divine Love,
to conform ourselves to the Father's will and to do what Jesus tells us:
He who took our sufferings upon Himself, and bore our sorrows to bring us,
through the Cross, to the joy of the Resurrection. Amen.
We seek refuge under your protection, O Holy Mother of God.
Do not despise our pleas – we who are put to the test – and deliver us from every danger, O glorious and blessed Virgin.
---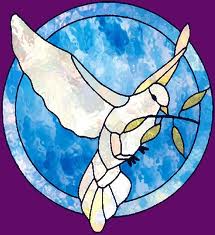 Funeral Notifications
Would you or a loved one like to receive funeral notifications sent to your email on a regular basis? As we acquire information about the passing of our parishioners and details about their services, we will send along this information to those who sign up. Sign up by emailing ststan@comcast.net with your name and relationship to the parish.