Welcome to St. Stanislaus, Lansdale, PA
---
Continuing the St. Stanislaus Parish Movie Series
Friday, Jan. 17, 2020, 7:00pm
Popcorn, Snacks and Drinks will be provided Admission is Free
Starring Denzel Washington, is the true story of an African-American coach of a high school football team who attempts to racially integrate an all-black team with an all-white team.
The film is set in Alexandria, Virginia in 1971 during a time of rising racial tensions. After dealing with racially motivated conflicts, the team is able to achieve harmony and unity, while maintaining an impressive winning streak against their opponents on the field, and gaining the support and admiration of the community.
The team faces internal pressures, bias by the referees and personal tragedy in their quest for victory.
---
Married, Newlywed, Engaged?
Come take some time out to celebrate your marriage or impending wedding with a delicious catered dinner, followed by a spiritually enriching talk by St. Stan's own Fr. Sean English!
This event is sure to be a blessing for your marriage or future marriage!   It's an early Valentine for your Valentine!  Some comments from previous attendees is that the event has been fun, romantic and inspiring.   Don't delay!  Seating is limited.  We expect it to be a sell out!
When:  Friday, February 7, 2020
Where:  Mater Dei School Cafeteria/Gym
Time:  6:30pm – 9:00pm   /   Doors open at 6:00pm
Cost:  $35.00 per couple / Dinner is B.Y.O.B.
Questions: Call # (215) 939-6732
To register please download form 2020 Marriage Dinner. Drop your completed form and payment to the Parish Center desk,
or mail it to the St.  Stanislaus Parish office at:  51 Lansdale Ave., Lansdale PA  19446 – Attention: "Marriage Dinner Date Night"
 Make checks payable to:  St. Stanislaus Parish   / Please register by Jan 28th.    
*Reminders: *Doors open at 6:00pm – Dinner served at 6:30pm – The event is BYOB
Learn the Little Lenten Way of Love with
St. Therese
St. Therese of Lisieux once said, "Miss no single opportunity of making some small sacrifice, here by a smiling look, there by a kindly word; always doing the smallest right and doing it all for love."
Join Susan Brinkmann, OCDS of the Catholic Life Institute for a 4-week Lenten Tea with Therese and learn how to let the Little Way of Spiritual Childhood guide your journey through Lent – and beyond! The tea will take place in the Parish Center at St. Stanislaus parish in Lansdale on Monday evenings from 7-8:15pm beginning March 16th and ending April 6th. Cost is $45 for the course/tea, and $12.99 for the workbook.
Registration is limited so don't delay! Contact Jeannette Sickel at sickelje@gmail.com to reserve your seat today! 
---
Please note: there is another scam going around via email soliciting gift cards, or scrip, purchases for Fr. Sean.  Fr. Sean, Fr. Charles, and the Parish Center Staff will never email requests of any kind for gift card or scrip purchase. The email may look official, but it is not! Please be aware.
---
Looking for a part-time job? One that is nearby? The Parish Center is seeking an adult evening receptionist, Monday – Thursday, 6pm-9pm, with occasional Saturday/Sunday mornings.  Light duty reception work.  Ideal for a college student.
If interested, please contact Patricia at 215-855-3133 X110.
---

Online Giving at St. Stanislaus: Did you know that you have the option to use Online Giving for contributions to St. Stans? We encourage Online Giving because it is: 1) easy to use; 2) safe and secure; 3) accessible via the internet
Click HERE to get started!
---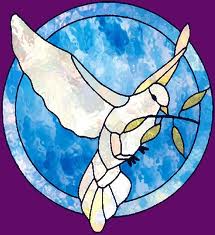 Funeral Notifications
Would you or a loved one like to receive funeral notifications sent to your email on a regular basis? As we acquire information about the passing of our parishioners and details about their services, we will send along this information to those who sign up. Sign up by emailing ststan@comcast.net with your name and relationship to the parish.