Welcome to St. Stanislaus Parish

And we welcome Fr. Manuel Flores (Fr. Manny) as our new Parochial Vicar! 
We look forward to his ministry here at St. Stan's.
---
 Blessed Adoration is available in the church Monday -Friday from 12:00pm until 5:00pm.
Please note: Due to the Rite of Confirmation on Monday, 9/21, there will be no Adoration.
Please sit in assigned pews only, per instructions on the sign inside the door.
Our virtual Holy Hour is available anytime here.
---
Your Parish is here for you!
The past several months have been extremely challenging times for us all due to COVID-19,
with illness, quarantine, loss of jobs, and mounting bills.
We want you to know that St Stanislaus is here to help if you now find yourself in need.
With a long history of social ministry outreach, parishioners here have proven that we know how to help others. But now could be the time to reach out for yourself, if this unprecedented crisis has taken your income and left you with growing bills.
Please call Sister Barbara at 215.855.3133, ext. 115, for confidential conversation and assistance.
Also, please visit our COVID-19 page for other available resources.
---
Thank you for your goodness and generosity to the Parish!
There are many options for your contributions: can be dropped in the baskets at Mass, can be put in the Parish Center mailbox or mailed to the Parish Center;
you can sign up for online giving at ParishGiving.org; or you can download and send via the Parish Giving app on the App Store or Google Play
You are all in our daily prayers.

---
Extending the Rosary Campaign for an End to the Coronavirus into the Fall!
"…there is no problem, as difficult as it may be, that we cannot resolve at this time by praying the Holy Rosary."  – Sr. Lucia of Fatima
Join us online, by phone (646.558.8656, enter Webinar ID: 494 480 541) or in spirit as we pray the Rosary asking the miraculous intercession of the Blessed Virgin Mary to put an end to the coronavirus and to bring restoration to those most severely impacted by the pandemic.
Rosary in English:  Monday through Thursday at 8pm. For more details and log-in, visit: phillyevang.org/rosary
Extendiendo el Campaña del Rosario por el fin del coronavirus hasta el otoño
"No hay problema, repito, por más difícil que sea, que no podamos resolver ahora con el rezo del Santo Rosario." -Hna. Lucia de Fatima
Únase a nosotros en línea, por teléfono (646.558.8656, Entre el  ID del Webinar: 180 527 700 ) o en espíritu mientras rezamos el Rosario a las 8:00pm. Pediremos la milagrosa intercesión de la Santísima Virgen María para que ponga fin al coronavirus y obtenga restauración para para aquellos más impactados por la pandemia.
Rosario en español:  De lunes a jueves a las 8pm. Más información: phillyevang.org/rosary/
---
A list of daily live-streamed Masses in the Philadelphia area, including Sunday Mass at 11am with Archbishop Nelson Perez as celebrant, is available at archphila.org/resources.
---
If you wish to watch Mass, the following televised Masses are available:
CatholicTV:  Live Mass from the Basilica of the Sacred Heart at Notre Dame's campus in South Bend, Indiana, 10:00 AM ET every Sunday, 9:30 AM ET Monday-Friday
St. Patrick's Cathedral : Live Mass from St. Patrick's Cathedral in New York, 10:15 AM ET every Sunday
Misas en español:
CatholicTV: 8:00 AM, 5:30 PM, 10:00 PM ET, todos los domingos
San Fernando Cathedral: En vivo desde la Catedral de San Fernando en San Antonio, Texas, 8:00 AM, 12:00 PM todos los domingos
---
FORMED:
FORMED is happy to provide opportunities for you to connect and pray with the Universal Church to enrich your religious experience.
Visit to FORMED and sign up thru our Parish Subscription then scroll down to "Faith at Home" section.
---
Pope Francis offers prayer to Virgin Mary for protection:
O Mary, you shine continuously on our journey as a sign of salvation and hope.
We entrust ourselves to you, Health of the Sick.
At the foot of the Cross you participated in Jesus' pain, with steadfast faith.
You, Salvation of the Roman People, know what we need.
We are certain that you will provide, so that, as you did at Cana of Galilee,
joy and feasting might return after this moment of trial.
Help us, Mother of Divine Love,
to conform ourselves to the Father's will and to do what Jesus tells us:
He who took our sufferings upon Himself, and bore our sorrows to bring us,
through the Cross, to the joy of the Resurrection. Amen.
We seek refuge under your protection, O Holy Mother of God.
Do not despise our pleas – we who are put to the test – and deliver us from every danger, O glorious and blessed Virgin.
---
Please note: there are scams going around via email soliciting gift cards, or scrip, purchases for Fr. Sean.  Fr. Sean and the Parish Center Staff will never email requests of any kind for gift card or scrip purchase. The email may look official, but it is not! Please be aware.
---

Online Giving at St. Stanislaus: Did you know that you have the option to use Online Giving for contributions to St. Stans? We encourage Online Giving because it is: 1) easy to use; 2) safe and secure; 3) accessible via the internet
Click HERE to get started!
---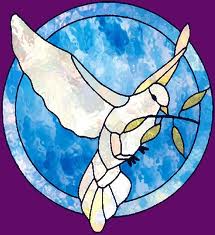 Funeral Notifications
Would you or a loved one like to receive funeral notifications sent to your email on a regular basis? As we acquire information about the passing of our parishioners and details about their services, we will send along this information to those who sign up. Sign up by emailing ststan@comcast.net with your name and relationship to the parish.