Welcome!
Founded in 1876 to serve a growing Catholic population between Glenside and Doylestown, St. Stanislaus is the "mother Church" of many of our neighboring Catholic parishes, particularly in the North Penn area. We are part of the Archdiocese of Philadelphia and grounded in the sacramental, liturgical, moral and prayer traditions of the Roman Catholic Church. The various ministries of parish outreach and service touch many of our non-Catholic and Catholic neighbors.
St. Stanislaus co-sponsors Mater Dei (Latin for "Mother of God") Catholic School, a Pre-K through 8th grade elementary school that stresses core values of Faith, Service, Excellence and Community.
Mater Dei Catholic School recognizes the unique nature of each child and strives to educate students to be independent, innovative, and creative learners.
In a community filled with spirit and support, they nurture students to become faithful Catholic leaders.
Anyone with school-aged children is welcome to tour the school to discover that the students matter at Mater Dei!
Everyone is welcome to join with us to worship our loving God of abundance!
---
2022 St. Stan's Summer Festival
August 9th – 13th
6pm – 10pm 
Family Bracelet Nights


Wednesday and Thursday


$30


Pay once – ride all night!


No refunds – rain or shine event
Bands
Tuesday- The Fiasco's
Wednesday – Our Daily Rage
Thursday – Pop Roxx
Friday – Gruve Tyme


Saturday – Highway Run
Volunteers are still needed for some of our booths!
Please visit signupgenius.com/tabs/33771DF06A5CEEB7-festival2
and choose a tab at the top to sign-up to run your favorite booth.
And, Take-Down starts on Sunday, August 14th, at 9am!
We need help to get the schoolyard and lot back to normal for the Summer Vibes Camp at Mater Dei Catholic School.
Please come by any time on Sunday to lend a hand!

Any questions, please email 01festival01@gmail.com.
Thank you for all you do to make our festival a success!
---
Stock's Pound Cake Fundraiser is back! 

Benefits the Altar and Rosary Society and the Torch Youth Ministry…

Hurry, as St. Stan's is limited to 198 cakes!

$18 a cake, and all orders must be submitted by August 20th. Pick-up date is Saturday, September 17th at the Parish Center between 1 and 2 pm only. No need to travel to Philadelphia to get one of these delicious cakes! Stock's Pound Cakes are great desserts for any occasion and may be frozen to enjoy at a later date.

Order forms are available

here

or in the church. Get your order in today!

Checks are a preferred method of payment.

Walking with Purpose
Opening Your Heart, The Starting Point

This 22-week foundational course is designed for women who are new to Walking With Purpose as well as those with more Bible study experience. Join us as we examine the core questions that we need to wrestle with if we want to experience all that God has for us.

How can I conquer my fears?
What is the role of the Holy Spirit in my life?
What does the Eucharist have to do with my friendship with Christ?
What challenges will I face in my efforts to follow Jesus more closely?

Opening Your Heart will be offered beginning September 12th and will end on April 24th. Sessions will be offered on Mondays after the 8am Mass/Rosary or at 7pm, and run 90 minutes. The cost of the program is $50 which covers the book, materials and refreshments.  Register at eileenmckeron@gmail.com by August 26th. Please indicate which session you are interesting in attending.
---
The Eucharistic Revival
The Bishops of the United States are calling for a three-year grassroots revival of devotion and belief in the Real Presence of Jesus in the Eucharist.
They believe that God wants to see a movement of Catholics across the United States, healed, converted, formed, and unified by an encounter
with Jesus in the Eucharist —and sent out in mission "for the life of the world."
The three-year Eucharistic Revival began on June 19, 2022,
the Solemnity of Corpus Christi.
Please visit the Archdiocesan Eucharistic Revival website,
phillyeucharisticrevival.org, to find out more.
---
THE FIRST ANNUAL ST. STANISLAUS PARISH MONTE CARLO NIGHT
was a huge success!
Please support all our sponsors who made the evening possible – visit our sponsor page.
---
DONATE

CRS (Catholic Relief Services)
advises that
monetary donations are best way to help the Ukrainian people as they can be used as and where need is most urgent. Local entities in the Ukraine and neighboring countries assisting them are advised to contact their local churches, who can direct them to CRS, Caritas and others with aid. Right now this is the most organized way to address the needs, which change and move along with the refugees.

The need for the assistance will be ongoing, so as you are able, please use the following resources to help relieve the terrible suffering of the besieged Ukrainian people:

CRS – support.crs.org/donate/donate-ukraine
Caritas –
caritas.org
Ukrainian Catholic Archeparchy of Philadelphia
– ukrarcheparchy.us/donate
Pope Francis offered this prayer in various languages, including Russian and Ukrainian:
Lord God of peace, hear our prayer!




Open our eyes and our hearts,




and give us the courage to say:




"Never again war!";




"With war everything is lost."

Instill in our hearts the courage




to take concrete steps to achieve peace.




Keep alive within us the flame of hope,




so that with patience and perseverance




we may opt for dialogue and reconciliation.




In this way may peace triumph at last. Amen.
There are several convenient options for your contributions:  drop in the basket on the altar at Mass,  put in the Parish Center mailbox or mail to the Parish Center; you can also sign up for online giving at ParishGiving.org, which you can also download via the Parish Giving app on the App Store or Google Play.
---
SCAM ALERT! Please remember that Parish Center staff, including our priests, will never email or text requests for money, gift cards, or help in any way. If you receive one, please mark emails as spam/junk and block any phone numbers that text you. DO NOT respond to these requests.
---
Shop on Amazon and donate to St. Stan's at the same time! 
Click here to see how.
---
Rosary Campaign For an End to the Coronavirus and Renewal in the Church continues on Mondays at 8pm.  Log-in link and dial-in number.
Join us online, by phone or in spirit as we pray the Rosary asking the miraculous intercession of the Blessed Virgin Mary to put an end to the coronavirus and to bring restoration to those most severely impacted by the pandemic. We are also asking Our Lady to obtain a new outpouring of the Holy Spirit in the Church, bringing about our deeper conversion to the heart of Jesus Christ and institutional renewal at every level.
TUNE IN BY VIDEO: Click here to join the Rosary by video (Zoom link) Click the link 5-10 minutes early to allow your device to download any necessary software.
OR, DIAL-IN BY TELEPHONE: Dial: (646) 558-8656, Enter the Webinar ID: 494 480 541
International dial-in numbers available: Click here
You can find more information and the list of prayers on their webpage http://www.phillyevang.org/rosary/.
"…there is no problem, as difficult as it may be, that we cannot resolve at this time by praying the Holy Rosary."  – Sr. Lucia of Fatima
---
Live-stream of the Cathedral Basilica's Sunday Mass at 11am with Archbishop Nelson Perez as celebrant, is available here.
---
FORMED: Unlimited access to incredible resources to enrich your understanding of the Catholic Faith. FORMED is happy to provide opportunities for you to connect and pray with the Universal Church to enrich your religious experience through video-based study programs, audio talks, eBooks, Feature films, and documentaries wherever they are.  Great audio talks for every age and interest – even audio books – all through our parish FORMED subscription.
Visit to FORMED and sign up thru our Parish Subscription. It's easy! Log into Formed.org and access all the faith-building resources available there. You will need to sign up at the top left of the page, then click on "I belong to a Parish or Organization", type in "St. Stanislaus" and select our parish, then create your account.
---
Pope Francis offers prayer to Virgin Mary for protection:
O Mary, you shine continuously on our journey as a sign of salvation and hope.
We entrust ourselves to you, Health of the Sick.
At the foot of the Cross you participated in Jesus' pain, with steadfast faith.
You, Salvation of the Roman People, know what we need.
We are certain that you will provide, so that, as you did at Cana of Galilee,
joy and feasting might return after this moment of trial.
Help us, Mother of Divine Love,
to conform ourselves to the Father's will and to do what Jesus tells us:
He who took our sufferings upon Himself, and bore our sorrows to bring us,
through the Cross, to the joy of the Resurrection. Amen.
We seek refuge under your protection, O Holy Mother of God.
Do not despise our pleas – we who are put to the test – and deliver us from every danger,
O glorious and blessed Virgin.
---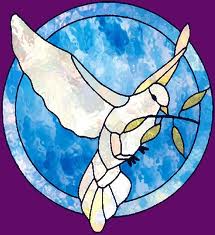 Funeral Notifications
Would you or a loved one like to receive funeral notifications sent to your email on a regular basis? As we acquire information about the passing of our parishioners and details about their services, we will send along this information to those who sign up. Sign up by emailing info@ststanislaus.com with your name and relationship to the parish.
---