Welcome to St. Stanislaus

Due to guidelines issued by the Archdiocese of Philadelphia and the Commonwealth of Pennsylvania, all Masses are suspended
and the Parish Center is closed until further notice.  Voicemail messages will be answered on a regular basis.
---
Please make note, our Blood Drive originally scheduled for June 8th has been cancelled.

Please consider donating much needed blood to the following drive:
Friday, June 12th, 10:00am to 8:00pm at St. Anthony of Padua Church, 259 Forest Avenue, Ambler.
Please call 1.800.733.2767 or visit RedCrossBlood.org to schedule an appointment.
---
Watch Fr. Sean and Fr. Charles' "fireside chat" about their Ordination Day on their Sixth Anniversary here.
---
Please visit our COVID-19 page for available resources to help you in this time of need.
---

Msgr. Joseph W. Murray
Born March 7, 1933
Ordained May 13, 1961
Entered into Eternal Life April 18, 2020
Pastor of St. Stanislaus Parish June 1989 – June 2008
Msgr. Murray's obituary is available at SimcoxMcIlvaineFuneralHome.com.
Condolences and Mass Cards can be sent to his brother:
Rev. Msgr. Thomas A. Murray
Saint Eleanor Rectory
647 Locust Street
Collegeville, PA 19426-2541
---
Our virtual Holy Hour is available anytime here.
---
Your generosity is so appreciated! We continue to accept contribution envelopes through the mail,  in the parish center mailbox, or through our on-line giving option.  Please visit Parish Giving.org for information on online giving, or download Parish Giving on the App Store or Google Play.
You are all in our daily prayers!

---
Rosary Campaign for the End of the Coronavirus
–
Every evening, 8:00-8:30pm 
Join the Office for the New Evangelization, Archdiocese of Philadelphia, online, by phone or in spirit as we pray the Rosary every night at 8pm.
We will ask the miraculous intercession of the Blessed Virgin Mary to put an end to the coronavirus.
Click the link 5-10 minutes early to allow your device to download any necessary software.
Or dial-in by telephone:Dial: 646.558.8656, Enter the Webinar ID: 494 480 541
Hosted by:
Meghan Cokeley of the Office for the New Evangelization, with special guests. Full details at:
phillyevang.org/rosary
Campaña del Rosario por el fin del coronavirus
Únase a nosotros en línea, por teléfono o en espíritu mientras rezamos el Rosario todas las noches a las 6:00pm Pediremos la milagrosa intercesión de la Santísima Virgen María para que ponga fin al coronavirus.
Rosario en español: 6:00-6:30pm (Hora del Este); Cada día hasta nuevo aviso; Volante promocional
Para los detalles para conectarse visite: www.phillyevang.org/rosary
---
A list of daily live-streamed Masses in the Philadelphia area, including Sunday Mass at 11am with Archbishop Nelson Perez as celebrant, is available at archphila.org/resources.
---
Bishop Robert Barron, founder of Word on Fire Catholic Ministries, which reaches millions of people each year, offers daily Mass from his chapel and is available for viewing every day at 8:15am. To view his Mass, please click here.
---
The Magnificat is honored to make their online version of the Mass readings temporarily available to everyone.   In addition, Magnificat is now offering complimentary access to its iOS and Android Apps throughout May. To register for free access, visit www.magnificat.com/free.
Versión en español , y para acceder a las aplicaciones iOS y Android de Magnificat durante todo mayo.
---
If you wish to watch Mass, the following televised Masses are available:
CatholicTV:  Live Mass from the Basilica of the Sacred Heart at Notre Dame's campus in South Bend, Indiana, 10:00 AM ET every Sunday, 9:30 AM ET Monday-Friday
St. Patrick's Cathedral : Live Mass from St. Patrick's Cathedral in New York, 10:15 AM ET every Sunday
Misas en español:
CatholicTV: 8:00 AM, 5:30 PM, 10:00 PM ET, todos los domingos
San Fernando Cathedral: En vivo desde la Catedral de San Fernando en San Antonio, Texas, 8:00 AM, 12:00 PM todos los domingos
---
FORMED:
During this time, when we are physically separated from our parishes and communities, FORMED is happy to provide opportunities for you to connect and pray with the Universal Church to enrich your observance of these Holy Days. Visit to FORMED and sign up thru our Parish Subscription then scroll down to "Faith at Home" section.
---
Pope Francis offers prayer to Virgin Mary for protection:
O Mary, you shine continuously on our journey as a sign of salvation and hope.
We entrust ourselves to you, Health of the Sick.
At the foot of the Cross you participated in Jesus' pain, with steadfast faith.
You, Salvation of the Roman People, know what we need.
We are certain that you will provide, so that, as you did at Cana of Galilee,
joy and feasting might return after this moment of trial.
Help us, Mother of Divine Love,
to conform ourselves to the Father's will and to do what Jesus tells us:
He who took our sufferings upon Himself, and bore our sorrows to bring us,
through the Cross, to the joy of the Resurrection. Amen.
We seek refuge under your protection, O Holy Mother of God.
Do not despise our pleas – we who are put to the test – and deliver us from every danger, O glorious and blessed Virgin.
---
Please note: there is another scam going around via email soliciting gift cards, or scrip, purchases for Fr. Sean.  Fr. Sean, Fr. Charles, and the Parish Center Staff will never email requests of any kind for gift card or scrip purchase. The email may look official, but it is not! Please be aware.
---

Online Giving at St. Stanislaus: Did you know that you have the option to use Online Giving for contributions to St. Stans? We encourage Online Giving because it is: 1) easy to use; 2) safe and secure; 3) accessible via the internet
Click HERE to get started!
---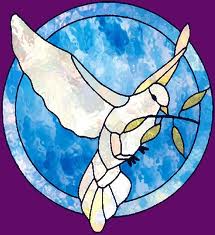 Funeral Notifications
Would you or a loved one like to receive funeral notifications sent to your email on a regular basis? As we acquire information about the passing of our parishioners and details about their services, we will send along this information to those who sign up. Sign up by emailing ststan@comcast.net with your name and relationship to the parish.