Welcome to St. Stanislaus, Lansdale!
Congratulations MATER DEI CATHOLIC SCHOOL, a 2018 Blue Ribbon School of Excellence!        
---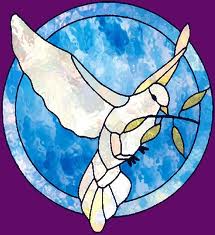 The Readings for this Sunday,
the Sixth Sunday of Easter, are: 
Acts 15:1-2, 22-29;Rv 21:10-14, 22-23;
Jn 14:23-29
---

Online Giving at St. Stanislaus: Did you know that you have the option to use Online Giving for contributions to St. Stans? We encourage Online Giving because it is: 1) easy to use; 2) safe and secure; 3) accessible via the internet
Click HERE to get started!
---
Saint Stanislaus CYO 2019 Year End Banquet
Sunday:  June 2nd        Time:  6:00 PM         Location:  St. Stan's Gym
Inviting all to join us at our annual banquet as we look back, reminisce, and acknowledge the 2018-2019 year. Our children have had a full year of activities and sports!
$10.00 per person or $40 max per family
We are asking families to donate a dessert and CYO will supplement.
Please bring the night of the banquet.
RSVP by May 28th to ststanscyo@gmail.com
---
Homilies and Pastor Columns Online: Review Msgr. Tracy's Pastor Column, selected homilies, and archives HERE.  Scroll to the bottom of the page to access past columns and homilies.