Welcome to St. Stanislaus

---
For a list of live-streamed Masses in the Philadelphia area, including Sunday Mass at 11am with Archbishop Nelson Perez as celebrant,  see catholicphilly.com. Archbishop Perez's Live-streamed mass and it's recording are also available through his Facebook page.
Televised Masses are listed lower on this page (Las misas televisadas se enumeran a continuación).
---
Bishop Robert Barron, founder of Word on Fire Catholic Ministries, which reaches millions of people each year, offers daily Mass from his chapel and is available for viewing every day at 8:15am. To view his Mass, please click here.
---
Archbishop Pérez announces  "The Power of Faith in a Time of Uncertainty: A Virtual Lenten Retreat."
This six-day online retreat program, starting Monday, March 30th at 7:00pm, and continuing nightly until Palm Sunday,  is part of the ongoing pastoral and temporal response of the Archdiocese of Philadelphia to the COVID-19 pandemic and offers a means for the faithful to prepare spiritually for the approach of Holy Week. Please follow this retreat on Archbishop Perez's Facebook page.
---
Pastor Letter for the Fifth Week of Lent (March 29, 2020):
Dear friends / Estimados amigos,
            This is now the second week without the ability celebrate Mass publicly in the Archdiocese of Philadelphia. Needless to say, we miss you all and are praying for you, your families, and the safety of all during the COVID-19 Pandemic. Both Fr. Charles and I have been praying the daily and Sunday Mass intentions, reverently and with specific longing for the day when we can celebrate Mass together again at St. Stanislaus. Currently there is no timetable for that day.
            On Tuesday it was announced by the Office for Worship that there will be no public celebration of Palm Sunday, the Paschal Triduum (Holy Thursday Mass of the Lord's Supper, Good Friday and the Easter Vigil) and no Public Masses on Easter Sunday. These are the Sacred Holy days of the Church. To that end, we are currently exploring ways to make their celebration at St. Stanislaus, accessible digitally through our website. If you are talented in areas of video recording, editing, or anything else you may think we need, please reach out by emailing the Parish Center at ststan@comcast.net.
            Our parish celebration of Confirmation with Bishop McIntyre originally scheduled for Saturday, April 4, 2020 has also been postponed. We will await official word from the Archdiocese on a date for rescheduling, yet to be determined. I ask that you join in prayer for all those who were looking forward to celebrating the Sacraments of Initiation this Easter and Easter season. Please keep your enthusiasm and hope alive by praying continually for our Parish family, and our Church.
            We will continue to offer the Sacrament of Reconciliation at St. Stanislaus. Currently, it is offered in the Church on Saturday from 4:00 – 4:45pm  and on Monday Evenings from 5:00 – 5:45pm. Signs are in place upon your arrival to instruct on proper social distancing within the Church. Confessions are offered face to face with an appropriate distance from the priest, in the main body of the Church. Please consider your health and the health of others if you are symptomatic of illness.
            Lastly, and most importantly, keep your prayer life going. Use the resources on our website to stay engaged on Sunday. Watch streamed Mass either on EWTN or on one of the many links provided. Join the rest of the Archdiocese in prayer by watching the Archbishop's Mass which is streamed on Sundays at 11:00am. While we are not streaming our private Masses here, we are looking to create other digital content for our Parish to remain connected, so stay tuned to our website. On behalf of Fr. Charles, we look forward to the day we celebrate our Communion again in our beloved Church of St. Stanislaus.
Sincerely in Christ,
Fr. Sean
Parochial Administrator
---
Friday, March 27th, in Saint Peter's Square, Our Holy Father offered a special, Urbi et Orbi Blessing. Translated as "to the City [of Rome] and to the World", this blessing is typically reserved for Easter and Christmas.  See the Vatican news report of this extrordinary event here.
---
Pope Francis offers prayer to Virgin Mary for protection:
O Mary, you shine continuously on our journey as a sign of salvation and hope.
We entrust ourselves to you, Health of the Sick.
At the foot of the Cross you participated in Jesus' pain, with steadfast faith.
You, Salvation of the Roman People, know what we need.
We are certain that you will provide, so that,as you did at Cana of Galilee,
joy and feasting might return after this moment of trial.
Help us, Mother of Divine Love,
to conform ourselves to the Father's will and to do what Jesus tells us:
He who took our sufferings upon Himself, and bore our sorrows to bring us,
through the Cross, to the joy of the Resurrection. Amen.
We seek refuge under your protection, O Holy Mother of God.
Do not despise our pleas – we who are put to the test – and deliver us from every danger, O glorious and blessed Virgin.
---
During this difficult time, Magnificat is honored to make their online version of the Mass readings temporarily available to everyone.  Please click here.  In addition, Magnificat is now offering complimentary access to its iOS and Android Apps throughout May. To register for free access, visit www.magnificat.com/free.
Versión en español , y para acceder a las aplicaciones iOS y Android de Magnificat durante todo mayo.
---
If you wish to watch Mass, the following televised Masses are available:
CatholicTV:  Live Mass from the Basilica of the Sacred Heart at Notre Dame's campus in South Bend, Indiana, 10:00 AM ET every Sunday, 9:30 AM ET Monday-Friday
St. Patrick's Cathedral : Live Mass from St. Patrick's Cathedral in New York, 10:15 AM ET every Sunday
Misas en español:
CatholicTV: 8:00 AM, 5:30 PM, 10:00 PM ET, todos los domingos
San Fernando Cathedral: En vivo desde la Catedral de San Fernando en San Antonio, Texas, 8:00 AM, 12:00 PM todos los domingos
---
Theology of the Body Institute Staff will pray the Stations of the Cross for Vocations at 3pm on Friday, March 27, on the Theology of the Body Institute Facebook page. If you can't join at 3pm, the video will be accessible on their Facebook page after 3pm, so please pray as you are able!
---
Rosary Campaign for the End of the Coronavirus
Join the Office for the New Evangelization, Archdiocese of Philadelphia, 
online, by phone or in spirit
as we pray the Rosary
every night at 8pm

.
We will ask the miraculous intercession of the Blessed Virgin Mary
to put an end to the coronavirus.
When:Every evening, 8:00-8:30pm

Click the link 5-10 minutes early to allow your device to download any necessary software.
Or dial-in by telephone:Dial: 646.558.8656,
Enter the Webinar ID: 494 480 541
Hosted by:Meghan Cokeley, Office for the New Evangelization, Archdiocese of Philadelphia,
with special guests
---
Please note: there is another scam going around via email soliciting gift cards, or scrip, purchases for Fr. Sean.  Fr. Sean, Fr. Charles, and the Parish Center Staff will never email requests of any kind for gift card or scrip purchase. The email may look official, but it is not! Please be aware.
---

Online Giving at St. Stanislaus: Did you know that you have the option to use Online Giving for contributions to St. Stans? We encourage Online Giving because it is: 1) easy to use; 2) safe and secure; 3) accessible via the internet
Click HERE to get started!
---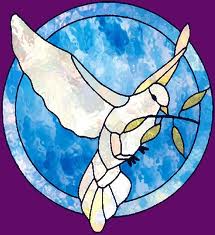 Funeral Notifications
Would you or a loved one like to receive funeral notifications sent to your email on a regular basis? As we acquire information about the passing of our parishioners and details about their services, we will send along this information to those who sign up. Sign up by emailing ststan@comcast.net with your name and relationship to the parish.