Welcome to St. Stanislaus
Lansdale, PA!
---
Please note: there is another scam going around via email soliciting gift cards, or scrip, purchases for Fr. Sean.  Fr. Sean, Fr. Charles, and the Parish Center Staff will never email requests of any kind for gift card or scrip purchase. The email may look official, but it is not! Please be aware.
---
Looking for a part-time job? One that is nearby? The Parish Center is seeking an adult evening receptionist, Monday – Thursday, 6pm-9pm, with occasional Saturday/Sunday mornings.  Light duty reception work.  Ideal for a college student.
If interested, please contact Patricia at 215-855-3133 X110.
---
Advent Candle Lighting
We continue the tradition at St. Stanislaus of inviting parishioners to help with lighting the Advent Candles at all of the Masses during Advent.  It is a special way to share in the anticipation and joy of this beautiful season! 
To sign up, please go to
https://www.signupgenius.com/go/70A0F4EA8A62FA75-advent
---
CHRISTMAS RECONCILIATION AND MASS SCHEDULE
Advent Reconciliation Service
Thursday, December 19, 2019
7pm – 8pm in the Church (extra confessors will be available) 
Christmas Vigil Masses
 Tuesday, December 24, 2019:
4 pm (Church with Children's Choir)
 4 pm (Mater Dei Gym with Contemporary Choir)
 6 pm (Church with Choir)
8 pm (en Español) Note new time! 
Christmas Day Masses
Wednesday, December 25, 2019:
9 am and 11 am
---
O, Come, Let Us Adore Him! During this Advent Season … say a special prayer and thank you to St. Francis of Assisi for beginning the tradition of the Christmas Crèche/Nativity Devotion in 1223 in Greccio, Italy. With the help of friends, Francis arranged to have a nativity built upon which the Christmas Mass would be said. Serving as the deacon for the Christmas Midnight Mass, Francis preached about the greatest and most amazing gift that God could give us – the gift of His Son, the gift of God becoming a child for our sake, the gift of God's love. Francis reminded the attendees about the poverty, the lowliness, the humility of the Christ Child. Oral tradition maintains that the villagers dressed in costumes and brought live animals for the event. The Lord is born for us! As we ponder, celebrate and rejoice in this great mystery, let us be filled with the Light of Christ. Christmas blessings on each of you and those you hold dear. As we remember the holy day and the holy season of Christmas, please take the time to thank St. Francis of Assisi for spreading this Crèche tradition throughout the world. The Living Word Fraternity of the Secular Franciscan Order is a multi-parish fraternity, which meets at St. Stanislaus monthly on the second Sunday.
---

Online Giving at St. Stanislaus: Did you know that you have the option to use Online Giving for contributions to St. Stans? We encourage Online Giving because it is: 1) easy to use; 2) safe and secure; 3) accessible via the internet
Click HERE to get started!
---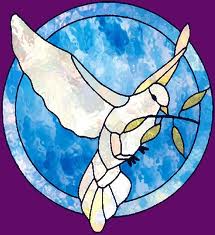 Funeral Notifications
Would you or a loved one like to receive funeral notifications sent to your email on a regular basis? As we acquire information about the passing of our parishioners and details about their services, we will send along this information to those who sign up. Sign up by emailing ststan@comcast.net with your name and relationship to the parish.