Welcome to St. Stanislaus, Lansdale!
Congratulations MATER DEI CATHOLIC SCHOOL, a 2018 Blue Ribbon School of Excellence! 
---
The Christmas Wreath Sale is here!
Please Support Troop 414 by purchasing a classic 25" Wreath for $25. 
On Nov 24th and 25th   we will be in the Church Parking Lot after every Mass.
If we have left overs we will be there after the Masses on Dec 1st and 2nd.
For information, please contact
Thea Davey at thea4177@hotmail.com or 267.222.0413.
---
Advent Candle Lighting
We continue the tradition at St. Stanislaus of inviting parishioners to help with lighting the Advent Candles at all of the Masses during Advent.  It is a special way to share in the anticipation and joy of this beautiful season! 
To sign up, please go to
https://www.signupgenius.com/go/70A0F4EA8A62FA75-advent
---
Come and join St. Stan's Music Ministry!
Rehearsals have begun for the Adult and Children's Choirs but new members are always welcome!
Thursdays in the church choir loft
Children's Choir meets from 6:15pm-7:15pm 
and
Adult Choir meets from 7:30pm-9:00pm
Come and  speak with our Director, Mary Gaus, or contact her at 215-813-7448 or email tgmg8@yahoo.com
---

Online Giving at St. Stanislaus: Did you know that you have the option to use Online Giving for contributions to St. Stans? We encourage Online Giving because it is: 1) easy to use; 2) safe and secure; 3) accessible via the internet
Click HERE to get started!
---
---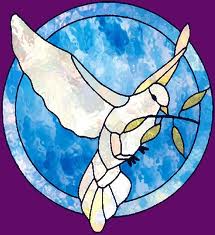 Funeral Notifications
Would you or a loved one like to receive funeral notifications sent to your email on a regular basis? As we acquire information about the passing of our parishioners and details about their services, we will send along this information to those who sign up. Sign up by emailing ststan@comcast.net with your name and relationship to the parish.