Welcome to St. Stanislaus, Lansdale!
Congratulations MATER DEI CATHOLIC SCHOOL, a 2018 Blue Ribbon School of Excellence! 
---
Welcome Father Sean! St. Stanislaus extends a heartfelt welcome to Father Sean English, our new Parochial Administrator. Father Sean comes to us from Visitation of the Blessed Virgin Mary in Norristown. Prior to this brief assignment, he was the Parochial Vicar at St. Christopher's in Philadelphia.  We know that all of you will help Fr. Sean feel at home here in Lansdale!
---
New Parishioner Welcome Breakfast
If you joined the parish after 11/1/2018,
you are invited to attend
Sunday, November 10, After 11am Mass
Meet other New Parishioners
Learn more about St Stanislaus
Delicious Light Breakfast will be Served
The Welcome Committee looks forward to meeting you
---
Come and join St. Stan's Music Ministry!
Rehearsals have begun for the Adult and Children's Choirs but new members are always welcome!
Thursdays in the church choir loft
Children's Choir meets from 6:15pm-7:15pm 
and
Adult Choir meets from 7:30pm-9:00pm
Come and  speak with our Director, Mary Gaus, or contact her at 215-813-7448 or email tgmg8@yahoo.com
---

Online Giving at St. Stanislaus: Did you know that you have the option to use Online Giving for contributions to St. Stans? We encourage Online Giving because it is: 1) easy to use; 2) safe and secure; 3) accessible via the internet
Click HERE to get started!
---
Homilies Online: Selected homilies and archives HERE.  Scroll to the bottom of the page to access past columns and homilies.
---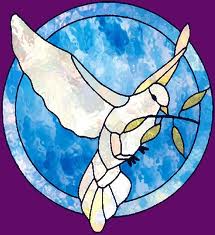 Funeral Notifications
Would you or a loved one like to receive funeral notifications sent to your email on a regular basis? As we acquire information about the passing of our parishioners and details about their services, we will send along this information to those who sign up. Sign up by emailing ststan@comcast.net with your name and relationship to the parish.