Welcome to St. Stanislaus, Lansdale, PA
---
Charismatic Prayer Meeting
Feb 25, Tuesday at 12:30pm in the Parish Center Chapel
Kathleen McCarthy, a nationally known speaker with gifts of prophesy and healing, who will help us prepare for Lent.
Kathleen is a published author, Catholic radio broadcaster and has been a Catholic lay evangelist for more than 40 years.
Her message of the Father's merciful love, the Real Presence in the Holy Eucharist and the power of the Holy Spirit are central doctrines of the Catholic Church.
Learn the Little Lenten Way of Love with St. Therese
St. Therese of Lisieux once said, "Miss no single opportunity of making some small sacrifice, here by a smiling look, there by a kindly word; always doing the smallest right and doing it all for love."
Join Susan Brinkmann, OCDS of the Catholic Life Institute for a 4-week Lenten Tea with Therese and learn how to let the Little Way of Spiritual Childhood guide your journey through Lent – and beyond! The tea will take place in the Parish Center at St. Stanislaus parish in Lansdale on Monday evenings from 7-8:15pm beginning March 16th and ending April 6th. Cost is $45 for the course/tea, and $12.99 for the workbook.
Registration is limited so don't delay! Contact Jeannette Sickel at sickelje@gmail.com to reserve your seat today! 
---
Please note: there is another scam going around via email soliciting gift cards, or scrip, purchases for Fr. Sean.  Fr. Sean, Fr. Charles, and the Parish Center Staff will never email requests of any kind for gift card or scrip purchase. The email may look official, but it is not! Please be aware.
---

Online Giving at St. Stanislaus: Did you know that you have the option to use Online Giving for contributions to St. Stans? We encourage Online Giving because it is: 1) easy to use; 2) safe and secure; 3) accessible via the internet
Click HERE to get started!
---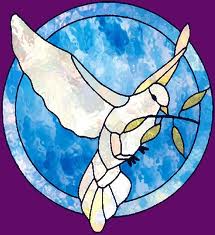 Funeral Notifications
Would you or a loved one like to receive funeral notifications sent to your email on a regular basis? As we acquire information about the passing of our parishioners and details about their services, we will send along this information to those who sign up. Sign up by emailing ststan@comcast.net with your name and relationship to the parish.