Welcome to St. Stanislaus, Lansdale!
Congratulations MATER DEI CATHOLIC SCHOOL
on being named a 2018 Blue Ribbon School of Excellence!
---
Dn 12:1-3;
Heb 10:11-18;
Mk 13:24-32
---
Independent Reconciliation and reparations program announced by the Archdiocese: If you missed the announcement in the Bulletin, find the article here: Reconciliation, Reparations, and a Means to Both
---
40 Hours Devotion of the Blessed Sacrament: November 11th – 13th
Prayer service at 7pm on Sunday and Monday
Closing Mass at 7pm on Tuesday — Fr. Charles Ravert
During the 40 Hours Devotion, the St. Katharine Adoration Chapel will be closed for cleaning.  All adorers should go to the Church during this time.
This year, 40 Hours ends on St. Stanislaus Kostka's feast day! Learn more about our Patron by clicking on the About tab above.
---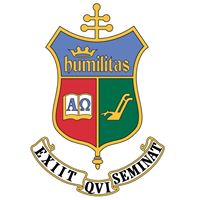 It Has Begun! The 2018 St. Charles Borromeo Seminary Appeal: Prayerfully consider a contribution. We warmly welcome Andres Galeano Moreno who will speak about the appeal this weekend at all Masses. Direct mailings will be sent you your home, but you may also utilize in-pew envelopes available at St. Stanislaus.  View this video to learn more! https://www.stcharlesseminaryappeal.org/resources/video/
---
Homilies and Pastor Columns Online
Review Msgr. Tracy's Pastor Column, Fr. Ravert's Spanish Homilies, and archived homilies HERE.  Scroll to the bottom of the page to access past homilies.
---