Welcome to St. Stanislaus, Lansdale!
Congratulations MATER DEI CATHOLIC SCHOOL, a 2018 Blue Ribbon School of Excellence!        
---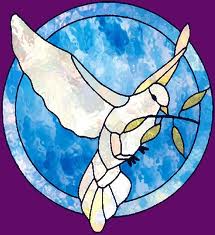 The Readings for this Sunday,
the Sixth Sunday of Easter, are: 
Acts 15:1-2, 22-29; Rv 21:10-14, 22-23;
Jn 14:23-29
---

Online Giving at St. Stanislaus: Did you know that you have the option to use Online Giving for contributions to St. Stans? We encourage Online Giving because it is: 1) easy to use; 2) safe and secure; 3) accessible via the internet
Click HERE to get started!
---
Saint Stanislaus CYO 2019 Year End Banquet
         Sunday:  June 2nd       Time:  6:00 PM                 
Location:  Mater Dei Catholic School Gym
Inviting all to join us at our annual banquet as we look back, reminisce, and acknowledge the 2018-2019 year. Our children have had a full year of activities and sports!
$10.00 per person or $40 max per family
We are asking families to donate a dessert and CYO will supplement. Please bring the night of the banquet. RSVP by May 28th to ststanscyo@gmail.com
---
Funeral Notifications: Would you or a loved one like to receive funeral notifications sent to your email on a regular basis? St. Stanislaus will begin this service in June.  As we acquire information about the passing of our parishioners and details about their services, we will send along this information to those who sign up. Sign up by clicking HERE or send an email with you name and relationship to the parish to ststan@comcast.net.
---
Homilies and Pastor Columns Online: Review Msgr. Tracy's Pastor Column, selected homilies, and archives HERE.  Scroll to the bottom of the page to access past columns and homilies.